Cloud accounting software VS on-premise – what are the big differences?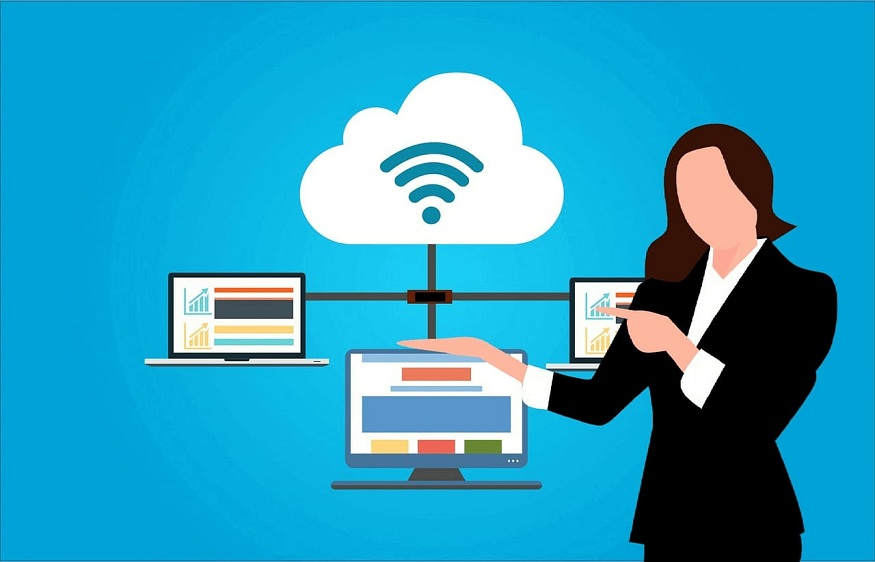 Are you unsure moving to cloud accounting is the best choice for your business?
On-premise software andcloud computing have various distinctions. Although both have merits, many businesses used to their on-premise software are reluctant to switch to cloud computing.
However, because of its versatility and financial benefits, cloud computing has become more and more popular.
Here at Itas, we can assist you if you don't use cloud accounting and still rely on on-premise software or if you're unsure whether switching to cloud software is the best course of action but let's look at the pros and cons and the main differences.Check out one of our guides for Sage 200 to see how else it can help your business.
Accounting Software: On-Premise vs. Cloud
Depending on a company's needs, finances, and other factors, cloud computing or on-premise software may be used.
When adopting cloud accounting, businesses host their software and data with third parties, as opposed to on-premise software, which is put on a company's internal server. Since on-premise software was once the only method of software distribution, many businesses that adapted to it are wary of switching to cloud computing.The services are affordable, dependable, and secure.
Dedicated Accounting Software
Because on-premise software is run on a company's local server, the database is accessible only by company employees. Software for cloud computing is stored on aserver and placed in the cloud.
An organisation may rest easy knowing that its data is secure thanks to software that is kept on-site. Software used internally typically offers greater security than software used for cloud computing. However, Sage uses high-level security to protect it against any software breaches.
However, compared to cloud computing, on-premise software maintenance and management expenses are higher. On-site server gear, IT staff, software licencing, and other expenses are all part of the price of on-premise software.
Utilising the Cloud
Businesses that use cloud computing software contract with a third party provider to host their programmes remotely, giving them access to IT resources as needed. Organisations can save money by using these services on an as-needed, pay-as-you-go basis.
Businesses can adjust their consumption based on a variety of factors, including software needs, business development, and more.
Here at Itass we think Sage Intacct is one of the best solutions on the market and are experts in helping businesses transition to Intacct.
Which Alternative Is Best for My Business?
The software you select will rely on the requirements of your company. Here are some things to think about.
Cost
On-premise software users are responsible for ongoing expenses such as server hardware, space, usage, and maintenance.
Businesses employing cloud software only have to pay for the services they actually use. They save money because they don't have to pay for upkeep or maintenance.
Security
Because of the increased level of protection, on-premise software is frequently chosen by businesses with sensitive data.
Cloud software is less secure and subject to breaches. Some sectors have serious concerns about security, and cloud software does not provide the same level of security as on-premise software but on the plus side, will have server backups.
Management of Data
Data security is improved when an organisation controls all of its data through on-premise software. A third party provider hosts the cloud computing programme, giving them ownership of the data. A company could experience access issues to the data if there are any unanticipated mistakes or downtime.
Any organisation that wants to maintain its data needs secure software. Here at Itas Solutions, we support all sizes of businesses via our partnership with Sage products with a 99% guaranteed up time.
It could be time to check into a software overview if your business software is making you work more slowly.Our staff here at Itas Solutions will get in touch with you to schedule a free demo and demonstrate how our solutions may benefit your company. If you're still unsure which cloud accounting solution is right for you, check out our video by clicking here.
Who we are
Itas is a multi-award-winning Sage partner. Having started in 1995 with just one customer, we now support over 200 clients nationwide.
If you would like to know more about how Itas can help your business with finance automation, Sage implementation, our flagship product, Sage Intacct and improve purchasing control, you can get in touch at info@itassolutions.co.uk, call us on +(44) 01824 780000 or contact us via our website.