Despite the risks, brands are adopting AI tools across various fields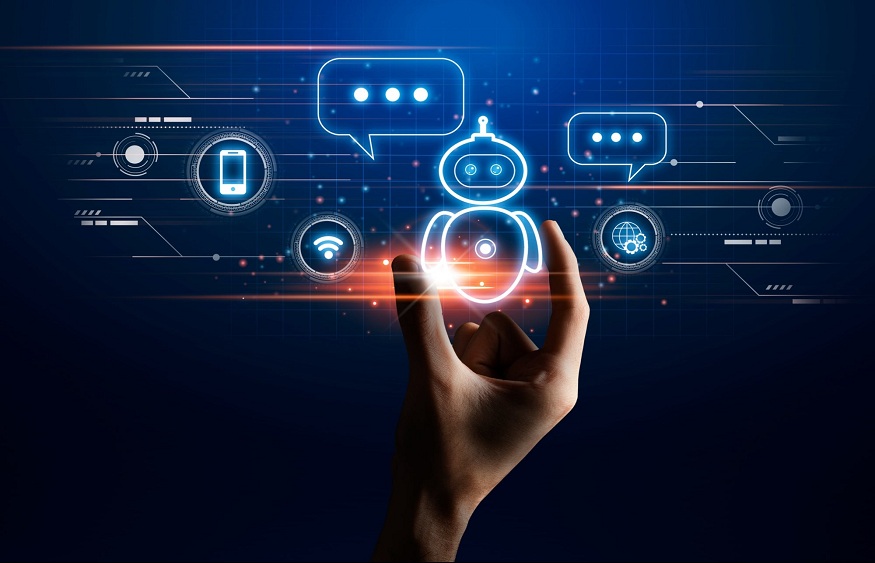 These days, the use of AI tools has become the topic of breaking news headlines. If you haven't yet experienced the use of artificial intelligence tools that can write essays, and poems, or generate new images at your command, then you probably want to know more about it.
Different brands are incorporating chatbots.
However, the companies producing the household products you use have already begun to utilize these tools. Mattel, for instance, has employed the AI image generator DALL-E to generate ideas for new Hot Wheels toy cars. Similarly, CarMax, a used vehicle seller, is utilizing "generative" AI technology to summarize thousands of customer reviews, the same technology that powers the popular chatbot, ChatGPT.
Snapchat is introducing a chatbot to its messaging platform, while grocery delivery service Instacart is incorporating ChatGPT to respond to customers' inquiries about food. Coca-Cola intends to utilize generative AI to aid in the creation of new marketing content, although the specifics of how it will implement the technology remain undisclosed. This trend highlights the increasing demand for businesses to adopt tools that many of their employees and customers are already experimenting with on their own.
Expert's opinion on the use of AI tools
Coca-Cola CEO James Quincey, in a recent video announcing a partnership with startup OpenAI the creator of both DALL-E and ChatGPT through an alliance led by consulting firm Bain, stated"We must acknowledge and handle the challenges," He also highlighted the need to thoroughly consider all options before taking risks, but he also warned that not taking risks is already a hopeless position.
However, some AI experts caution businesses to weigh the potential negative consequences to customers, society, and their reputations before hastily adopting ChatGPT and similar AI products in the workplace.
Many companies have been testing AI technologies for some time already. For example, Mattel announced in October that it would use OpenAI's image generator through its partnership with Microsoft, which in turn has a collaboration with OpenAI that enables it to integrate OpenAI's technology into Microsoft's cloud computing platform.
However, it was not until the public release of OpenAI's ChatGPT on November 30th that a broader interest in generative AI tools began to emerge in the workplace and executive circles. ChatGPT is a free tool that has piqued the interest of many businesses.
The issues that are likely to appear
Although text generators such as ChatGPT and Microsoft's Bing chatbot have made tasks such as writing emails, presentations, and marketing pitches faster and more convenient, they are also prone to confidently presenting inaccurate information as fact. Image generators trained in vast collections of digital art and photography have raised copyright concerns among the creators of those works.
The attorney at the law firm Debevoise & Plimpton, Anna Gressel, advises businesses to pay extra attention when using AI tools like chatbots. She believes the issue of copyright protection for models used by companies in the creative industry is still up for debate. She further added that it can help with brainstorming for the creation of a product but not offer the final product. It may come up with some mockups that can be perfected by humans.
The competition between cloud computing providers Amazon, Google, and Microsoft has intensified due to public awareness of using AI. These companies offer their services to large organizations and possess the significant computing power necessary to train and operate AI models. Microsoft recently announced plans to invest billions more dollars in its partnership with OpenAI, even though it also competes with the startup as a direct provider of AI tools.
Google, a pioneer in generative AI, has been hesitant to introduce the technology to the public but is now scrambling to leverage its commercial potential. This includes the development of an upcoming Bard chatbot. Another AI leader, Meta, also creates the same technology, but it does not market it to businesses in the same way as its big tech counterparts.
According to Clement Delangue, the co-founder and CEO of Hugging Face, the startup doubled down on its partnership with Amazon after witnessing the surge in demand for generative AI products. However, Delangue differentiated his company's approach from that of competitors like OpenAI, which do not reveal their datasets and codes.
Conclusion:
With these breaking news headlines rolling around the world, it is in the public hand how much they want to depend on chatbots and use them for business growth.