Prepping Kids For Financial Success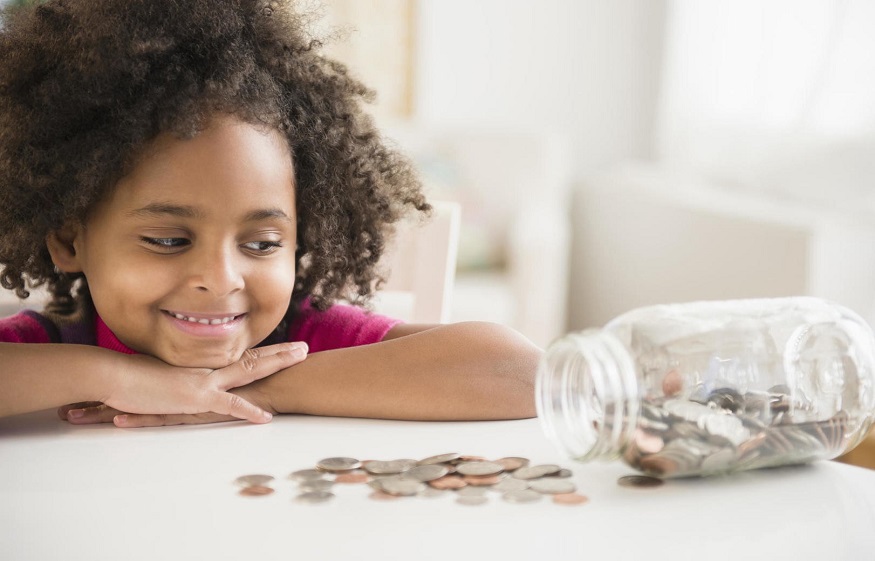 It's never too early to teach your kids about money. The earlier children gain the ability to understand and effectively use various financial skills the easier it will be for them to navigate financial matters in the future. To get them started on the path to financial success why not consider teaching them about the following key concepts.
Financial Literacy
A lot of items fall under the umbrella of financial literacy including personal financial management, budgeting, and investing. But at its base financial literacy merely refers to one's relationship with money. With that being said an early introduction to money as having a specific value is a key lesson that should happen early on. The worth of money can be easily explained through simple roleplay exercises where you and your kids exchange a certain amount of money for candy or toys.
 Other key financial concepts worth teaching your kids about include savings, loans, and income.
Savings: Saving money is best taught visually. A clear piggy bank works best for teaching kids about savings since they can see the amount of money they store continually growing or declining based on how they choose to handle their money.
Loans: Teaching the importance of lending money and repayment to your kids is another great idea. Say your kids ask to go to see a new movie or want to attend a concert with their friends they but do not have enough money saved up, well let them know you will give them a loan so they can go. Explain you will lend them the money for their activity but that they have to pay you back for it by a certain date and also with an agreed-upon interest rate. By doing this your kids will evaluate whether or not their activity is worth the hassle and also give them an urgency to pay back their loan on time so they do not get charged more interest.
Income: How much money someone makes is their income. An easy way for kids to understand this concept is by putting it into practice. You can simply show them that the work they do through chores can lead to an allowance. To make this more effective though refer to their allowance as an income so they can easily associate their actions to this concept.
Banking
Opening a bank account for older kids and teens is always a great idea since it helps establish good money-handling habits and is the first physical step they can take towards their own financial journey. With adult help, they can set up a checking account at specific banks like Chase starting at age of six where they receive their very own debit card. These specialized kid-friendly bank accounts allow the parent to receive spending notifications, put spending limits on the account, and allow full access to ATMs. As for a savings account, again a parent must help supervise the account but it can be opened for a child of any age. Through a savings account, kids can save up their money and have it earn interest over time. Many banks offer savings accounts for minors with varying interest rates, fees, and minimum balance requirements.
Credit
When it comes to credit and credit cards, this financial step is reserved for older kids. Allowing your child to open their first line of credit is another big milestone towards their financial freedom. Teens and young adults can start building a credit history in a couple of different ways including by opening a credit card or by having them become authorized users.
Legally credit cards can only be opened by people over the age of 18 which can make opening a credit card account harder than expected without a pre-existing credit history which is looked into during any credit check. Due to this many credit card providers tend to make it hard for first-time applicants to get approved as they are considered a financial risk. However, there are credit providers like Extra which do not require a credit check to be approved and instead charge a monthly fee. Also unlike a traditional credit card, an Extra card doubles as both a debit and credit card since it is connected to your bank account allowing the user to only spend what they have to make everyday purchases while simultaneously increasing their credit score. The way this card helps you establish credit is by compiling the purchases you made at the end of every month and reporting them to credit bureaus to help build a credit history.
If you do not want to wait until your child becomes a legal adult for them to start building credit then you should consider making them an authorized user of one of your existing credit cards. By doing this, you are granting your kids permission to use all features of your credit card account but remaining the primary account owner responsible for the payments. Banks like Wells Fargo, Bank of America, and Chase do not have a minimum age requirement for authorized credit card users which means you can help get your kids a head start on earning a good credit history.
Company Bio:
Extra was founded by Maximilian Hellerstein as a financial services company aimed at allowing people access to a line of credit. Extra is the first debit card that helps you establish a line of credit by compiling the purchases you made at the end of every month and reporting them to credit bureaus to help build your credit history. Extra can connect to over 10,000+ banks in the U.S. by using Plaid, to ensure that your banking information is safe and will never be stored. Anyone 18+ can apply since there is no credit check, and instead only a monthly payment fee that starts at just $7/month.