What are lawsuit loans and how do they work?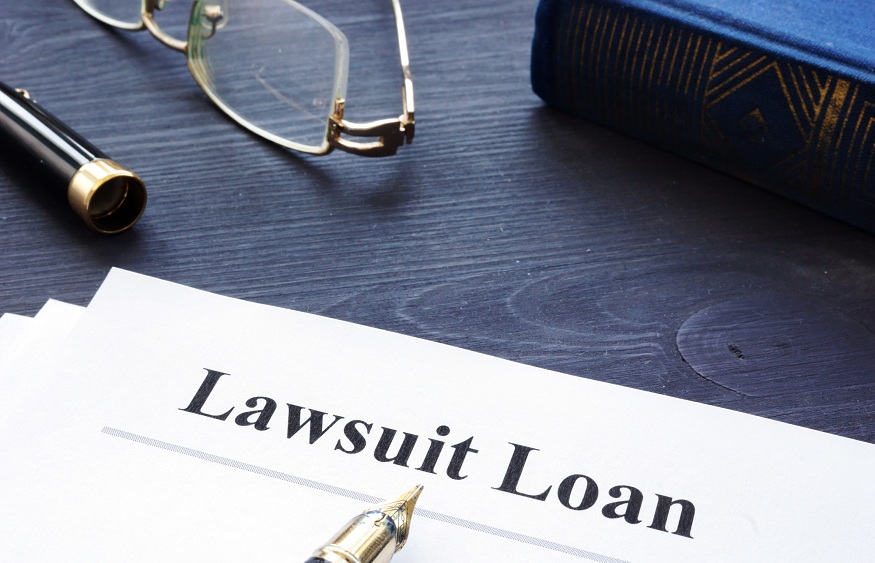 Many people may not have heard of lawsuit loans, but the concept has been around for quite a while. For those who are unfamiliar with them, lawsuit loans can provide cash advances to injury victims who are waiting to resolve their personal injury cases and recover financial compensation from liable parties. When claimants require funds during a long-drawn-out litigation process, lawsuit loans offer an alternative option that does not rely on collateral or credit agreements. In this article we will look at what lawsuit loans are, how they work and why they can be beneficial in certain situations.
What Lawsuit Loans Are and How They Work
Have you ever heard of lawsuit loans? If not, let me fill you in. A lawsuit loan, also known as pre-settlement funding, is a financial lifeline for those who have pending lawsuits. Essentially, a company will offer to front money to the plaintiff in exchange for a portion of their future settlement. The loan helps alleviate financial stress for those who may be out of work or struggling to pay bills while their case is pending. If the plaintiff wins their case, the company will be paid back the loan plus fees and interest. If the case is lost, the plaintiff is not required to pay back the loan. While they can provide some relief, it's important to weigh the potential risks and costs associated with lawsuit loans.
Explain the Benefits of Lawsuit Loans
When it comes to personal injury lawsuits, the costs can add up quickly. Medical bills, legal fees, and lost wages can put a significant strain on your finances. That's where lawsuit loans come in – they can provide you with the financial support you need to get through this difficult time. With a lawsuit loan, you can pay for necessary expenses without worrying about how you'll make ends meet. Plus, you only have to repay the loan if your case is successful. This can alleviate some of the stress that comes with pursuing legal action, allowing you to focus on your physical and emotional recovery. If you're considering a lawsuit loan, it's important to weigh the benefits and potential drawbacks carefully. But if you decide it's the right choice for you, it could be a lifeline during a difficult time.
Discuss Types of Lawsuits Eligible for a Loan
When it comes to lawsuits, there are various types that can be eligible for a loan. Personal injury cases, such as car accidents or medical malpractice, are common and often result in large settlements, making them a popular choice for a lawsuit loan. Employment cases, such as wrongful termination or discrimination, can also be eligible. Class action lawsuits, where a group of people have a similar claim against a defendant, are another type that may qualify. It's important to note that not all types of lawsuits are eligible for a loan, so it's best to consult with a lender to understand what your options are. Ultimately, a lawsuit loan can help provide financial relief to those who are waiting for their case to settle.
Outline the Application Process for a Lawsuit Loan
When faced with a legal battle, not only are you dealing with the stress of the case itself, but also the financial pressure that comes with it. That's where loans for lawsuits come in. To apply for a lawsuit loan, first, you need to gather all the necessary documents related to your case, including court pleadings and medical records if applicable. Next, find a reputable lawsuit funding company that aligns with your needs and submit an application. They will then review your case and make a decision on whether to provide funding. If approved, the funds will be sent to your bank account, and you can use it to cover any legal fees or living expenses you may have. The application process may seem daunting, but with the right legal funding company by your side, you can get the support you need to fight for the justice you rightly deserve.
Detail the Repayment Plans Available for Lawsuit Loans
Lawsuit loans, also known as legal funding or settlement loans, can be a lifeline for individuals who need financial assistance during a legal case. However, it's important to understand the repayment options available before agreeing to a loan. There are typically three main repayment plans for lawsuit loans: pre-settlement, post-settlement, and monthly installment. Pre-settlement loans require repayment once the case has been settled and the funds have been distributed. Post-settlement loans are paid back after the case has been won, but prior to the funds being disbursed. Monthly installment loans are paid back in fixed amounts over a set period of time. Each repayment plan has its own benefits and drawbacks, so it's important to carefully consider which option works best for your specific situation.
Highlight Potential Risks with Taking out a Lawsuit Loan
When facing a lawsuit, one may consider taking out a lawsuit loan to cover expenses during the legal process. However, it's important to be aware of the potential risks associated with this type of loan. First and foremost, lawsuit loans typically come with high interest rates, which can accumulate quickly and add to the overall cost of the loan. Additionally, if the case does not result in a settlement or favorable outcome, the borrower may still be responsible for repaying the loan and interest. Another risk to consider is that accepting a lawsuit loan may limit the plaintiff's ability to negotiate or settle the case early, as the loan provider may be entitled to a portion of any settlement or award. It's crucial to carefully weigh the potential benefits and drawbacks before deciding whether to take out a lawsuit loan.
All in all, lawsuit loans have the potential to provide immediate financial relief for individuals involved in a lawsuit. From providing credit without impacting your credit score to giving people quick access to cash, these types of loans offer a unique and helpful service. However, just as is the case with any type of loan, there are risks associated with taking out a lawsuit loan. If you think that taking out such a loan is the best decision for you and your legal case, be sure to do your due diligence when researching all available options – which repayment plan works best for you? How does this particular lender compare to others? It's easy to become overwhelmed with all of the information presented here and it can be headache-inducing, but it's important that you make an educated choice about moving forward with a lawsuit loan as your future could depend on it.