What are the prospects of the EB-5 Visa USA for Indians?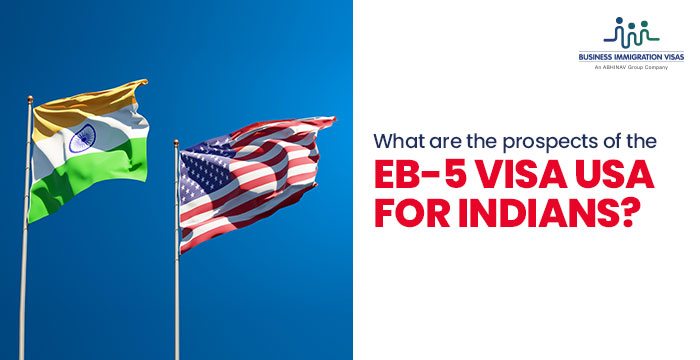 Having an Eb5 visa will give direct access to unconditional green card or permanent residency of USA. Initially, the applicant will receive a conditional residence of two years. And after five years of residence, applicant can achieve unconditional PR by making an investment. With the new amendment, now the investment requirements are USD 500,000 for businesses in Targeted Employment Areas (TEA) and USD 1 Million for businesses outside of Targeted Employment Areas (TEA).
There are two type of programs under EB-5 program – Direct Program and Regional Center Program. Under both these streams, only direct investment program is active presently. It means you have a window of opportunity to file your EB-5 Direct Program application with a reduced investment requirement. We at Abhinav Immigration accept all applications and processes with expert due diligence for successful application submission and approval.
Is EB-5 still worth it for an Indian Investor?
EB-5 Regional Center Program has been on pause since June 30, 2021 under this USA business visa
EB-5 Direct Program is still available with a reduced investment requirement of USD 500,000 from USD 900,000 in Targeted Employment Areas
The program is now accepting new applications under its Direct Program with a direct investment of USD 500,000
According to the latest update from U.S. Department of State, thereare no longer any backlogs of EB-5 visa issuance
Immigration experts believe that the Direct EB-5 processing will be much quicker than the Regional Center program
As compared to the other business immigration visas, EB-5 Visa program is a unique business investor visa opportunity. Under the program, applicant is not required to set up a business in United States which. They only required to identify a suitable real estate project and make a minimum investment in the project. You can bring your family under the program.
To know more information and assistance on Eb5 visa applicationprocess, you can sign up for our free counselling and guidance session. Call us at 8595338595 or mail us at web@businessimmigrationvisas.com