Workplace Safety – Reinforcing Your Culture of Safety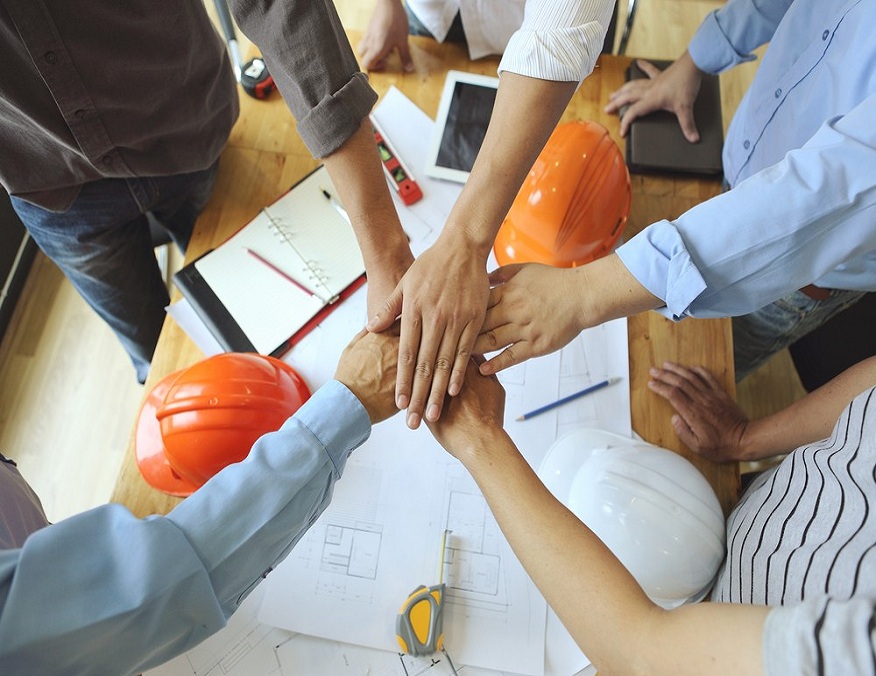 When safety is prioritized from the top down and implemented with consistency in policy and practice, it can positively impact productivity and employee morale. Due to the inherent dangers of the construction industry, it is essential to foster a culture of safety within the entire construction company. It's not enough to focus on safety just before an OSHA inspection or after an accident has occurred. It's an integral part of any productive workplace, and everyone working on a construction project should consider it as such. Construction companies can decrease risks and boost output when management, partners, and owners all make safety a priority. Everyone on the team should take ownership of ensuring the workplace is safe by taking measures such as installing a dust suppression system and encouraging the use of personal protective equipment. Safety must be a priority for all employees, whether they work on the ground or in an office.
Safety in construction is fundamental.
Construction safety requires careful planning and competent implementation. It emphasizes effective communication along with a company-wide safety mindset. Building a safe environment means encouraging everyone to speak up when they see something that doesn't look right. Safety needs constant vigilance on every project. Owners, managers, and team leaders must streamline operations to prioritize safety. It's important for owners and managers to be specific when communicating safety programs and rules to employees and subcontractors. Additionally, they must make project expectations clear to everyone. Everyone should know that safety is the most important factor in a productive work environment. There are several things that construction businesses can do to reduce risk and increase productivity.
Find better techniques for safety and efficiency.
Part of a manager's job is to always look for ways to grow. In the construction industry, in particular, management should constantly prioritize worker safety. For example, they may invest in an innovative dust suppression system and technologies, only collaborate with partners who prioritize safety or create patented safety solutions.
Maintain a passion for and commitment to safety.
Both prospective workers and present employees must have confidence that the company is committed to a culture of safety. In recruiting presentations and internal company meetings, leadership should emphasize the importance of safety. Before and during the contract, all subcontractors must get training in both standard and project-specific safety procedures.
Use technology to reduce risk.
Construction sites have their own set of hazards, so businesses should produce training videos for specific tasks that address those concerns. These videos need to be consistent with operating standards and updated regularly to reflect any changes in relevant regulations or industry practices. Video tutorials tailored to certain positions or tasks can also prove useful to construction companies.
Have a thorough safety protocol for each job.
A custom and thorough safety strategy is required for each project. This aids the group as a whole in overcoming obstacles, reducing risk, and maximizing efficiency. When creating site-specific plans, many owners and managers find that safety videos are helpful to supplement written guides.
Creating a safety mindset makes the workplace a fun place to work. It also draws in bright and experienced professionals who collaborate to solve construction problems. Having happy customers is the ultimate goal of maintaining a safe workplace.