Darren And Mike Dream Team: 2023 Digital Marketing Tactics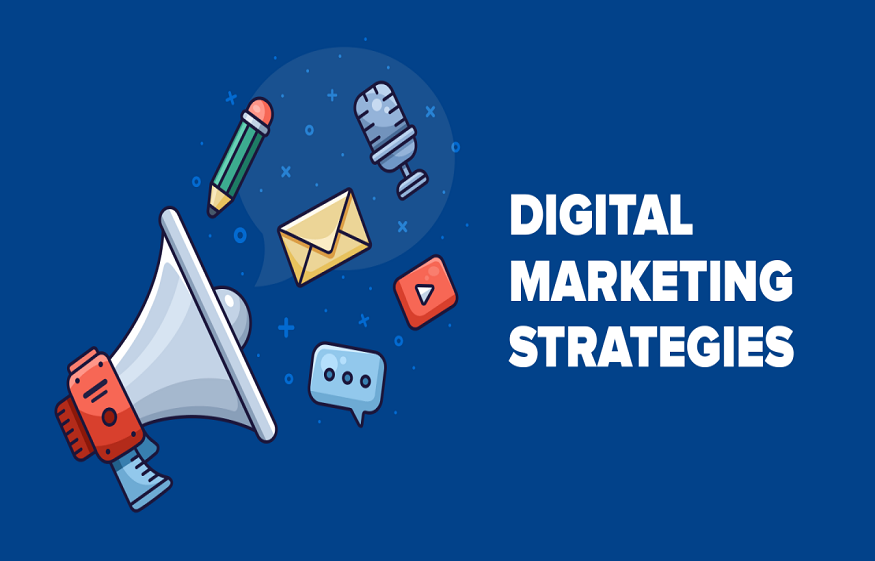 2023 is gearing up to be a high-potential year for digital marketers. More and more consumers are turning to the internet to purchase products and services, prompting businesses to maximize their online presence. 
Already, there are an estimated 1.5 billion users of social media around the world. This is a sizeable market that digital marketers can and should tap because it represents excellent potential. 
For the Darren and Mike Dream Team, 2023 is the year you should be looking forward to. To ensure you meet the New Year with a bang, Mike and Darren present the eight best digital marketing trends you will need for 2023.
Darren and Mike Dream Team 8 Digital Marketing Strategies 
1. Harness the Metaverse
The metaverse refers to the virtual environment that offers participants immersive experiences. This trend shouldn't be ignored in an era where communications and transactions occur largely online. Some of the world's biggest brands are already staking their claims in the metaverse, so why don't you?
Although not all businesses can make use of the metaverse for practical reasons, there is always that possibility that many of them will find this a solid financial opportunity in the future. 
Try to test the virtual waters of the metaverse on a personal basis to see what it is about. Look for activities, trends, and emerging opportunities specific to the industry you belong to or wish to penetrate. 
It is acceptable if you do not want to immerse yourself completely. The metaverse is still in its infancy, and the best thing you can do right now is to keep your eye out for activities that you can leverage in the future.
2. Offer the Best Customer Experience
For Darren and Mike, digital business is not just about providing a product or service. It is about creating an unforgettable customer experience that the target market will enjoy so much that they will use as the standard for top-notch customer service. 
When customers feel taken care of, they will trust your brand and company and patronize your business regardless of the competition. By building goodwill now, digital marketers can create a solid foundation for a more profitable future. 
3. Optimize With the Customer in Mind
Advanced tools and apps use algorithms to help run a digital marketing business that much easier. Check that all tools and apps are optimized to create the best user experience you can offer. 
Know your tools, be bold, and keep an open mind for better apps to help you continue providing the best customer service. Darren and Mike advise entrepreneurs to take care of their customers first, and then the profits will follow. 
4. Make It Visual
It is likely that a good portion of the target market prefers visual stimuli and would need to be better recipients of text-based marketing strategies. If you must use e-mail marketing, feel free to add visual touches that bring your point across. 
Your target market wants to see what is on the table, so they know what to expect. You can tap their interest and keep their attention by providing visuals via images and videos.
5. Utilize Short Videos
[Alt. text: A picture of a business owner creating a short video for social media as the Darren and Mike Dream Team suggest.]
Short videos are all the rage now, for a good reason. Short videos are perfect for people on the go or those who cannot be bothered by long explanations and demos. Short videos create interest and are a good option for showing some of the best features of a product and services without giving everything away.
Thankfully, some platforms allow digital marketers to utilize short videos for their businesses. The Darren and Mike Dream Team recommend looking into TikTok and emerging alternatives such as Instagram Reels. 
Many of the videos from marketers that appear on these platforms dominate social media feeds where consumers are more likely to view them. The format is already showing strong growth and will likely be tapped by more and more marketers and business owners in the coming months. 
If you still need to tap these platforms, consider utilizing them now. Learn more about how the formats work, which contents are the most popular and effective, and which target specific demographics. This information will help you design the best short vids content for your purpose.
6. Utilize E-Mail Marketing
Nearly 90% of digital marketers rely on e-mail marketing to reach their target market. Historically, e-mail marketing has performed excellently in generating leads, but it has also proven effective for promoting products and supporting product launches. 
A business that has built its subscriber list can leverage this opportunity to reach out to its market and maintain communication.
Note that it can be about something other than promotions and sales. Most customers do not appreciate being bombarded by promotions and calls to action. 
According to Darren and Mike, knowing your target market's interests will help you create the best messages for them. Target consumers appreciate thoughtful messages from time to time and will be more than happy to receive updates and informative messages. 
Target consumers will be more welcoming to simple e-mails, such as a heads-up about the latest trends and helpful tips that they can use to boost their health and lifestyle. 
For example, marketing emails about getting their business off the ground or keeping them safe while browsing online. These e-mails are useful for in-between periods when you are waiting for a product or service to launch or promote.
7. Clear and Concise Wins the Day
For Mike and Darren, the best messages are short but complete. Keep in mind that consumers' attention spans are becoming shorter, which presents a unique challenge for many businesses. 
Digital marketers must be able to deliver their message within the specific window when their target consumer's attention span is active. The Darren and Mike Dream Team recommends knowing your brand's priorities and putting them into short-format messages to which your target market will be receptive.
8. Utilize Social Media Influencers
There is no denying influencers' impact on consumers. Some of the biggest brands have successfully partnered with influencers to promote their products. 
Mike and Darren consider influencers the respite from all the noise and clutter that traditional content creates. As more and more consumers turn to influencers for tips and trends, the market for specific products and services can be much more exciting. 
Consider this opportunity closely to see if it is feasible for inclusion in your 2023 marketing plan. Be ahead of your competitors now so that you never have to look back when you step forward today.
Darren and Mike have helped many entrepreneurs throughout the years and are ready and willing to help many more in the upcoming year.