What happens during a home valuation?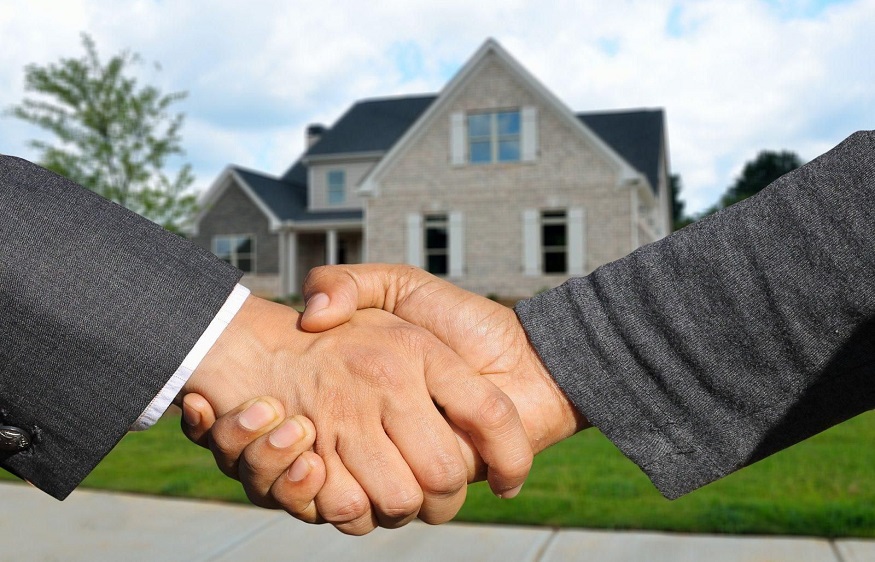 Your estate agent won't only consider how many bedrooms you have and where you live when determining the worth of your home. These are excellent places to start, but a truly accurate value takes dozens of other factors into account, such as the age of your central heating system and minor details that buyers will adore. These elements will assist your estate agents in Manchester in providing you with the most efficient appraisal possible when combined with years of first-hand expertise, recently sold house prices, and in-depth market information.
Your real estate agent will appraise your house in this manner.
Priorities come first
Before they ever ring your doorbell, any excellent agent starts the valuation process. Although your realtor will be a local, they will take the time to learn about the particulars of your neighbourhood and the area around it so they can contextualise your home. Your realtor will investigate the price and sale date of comparable and recently sold properties in your region after having a pre-call with you to learn more about your home. This is a wonderful place to start when valuing your home because it informs your agent of the market's demand. If your property is located in Manchester then you can easily avail services of property valuation in Manchester.
The information about the nearby schools and amenities will then be provided by your agent. The value of your home may be impacted by all the practical items that make your life easier.
Knowing you better
Your local estate agent will first talk to you about your goals for the sale of your property when they come to inspect it. Although this won't change your home's true value, it can affect the asking price. For instance, even though the majority of customers will desire the highest price, which is typically what brokers aim for if a rapid sale is your top priority—say, before a crucial deadline—you can choose to market competitively.
Assessment
After that, your agent will begin their walkthrough. A lot of notes will be taken, measurements will be taken, and your home's unique selling characteristics will be sought out throughout the walk-through. If you are wondering "how much is my property worth?", since each property is unique, no two values will ever be identical.
They will look for characteristics that can be more appealing to purchasers in addition to room sizes. Your home's value could be affected by anything, from an ancient fireplace to a freshly completed bathroom suite. At this point, they will also consider possible strategies for persuading purchasers that this home would be ideal for them. A growing family may be more delighted by the prospect of a separate playroom than a working professional might be, for instance, who wants to utilise the spare bedroom as a home office.
Increasing your worth
In order to receive the best price when your property is put on the market, your realtor could also be able to suggest short, easy modifications that could increase its appeal to buyers. This could involve everything from painting your kitchen to power washing your driveway to erase years from its appearance. For buyers, first impressions can mean a lot, and the majority of house sellers will be able to make simple improvements that increase interest.
Quick inquiries
You may have already seen the significant difference between your low and high estimations if you've ever had a quick value performed online. A quarter of a mile apart, two properties that appear to be identical could be at opposite extremes of the price spectrum. These differentiators could be the characteristics that make a residence special. Your agent will have many inquiries regarding your home because you are the best person to know it.
It's helpful if you have the responses available, so be prepared for inquiries like:
When did you last replace your windows?
Tell me how old your boiler is.
Does the property have a lease?
Who owns it, and how long is left if so?
What distinguishing qualities define your home?
Is there a single or joint owner?
Are there any structural or upkeep issues with the house?
Valuation
Once your agent gets all the data they require, they will put it all together with their research and advise you of their estimation. Keep in mind that your opinion counts. If you already have a price in mind, let your agent know; they'll be pleased to talk about it and look into the variations. Everybody has a different selling technique that is focused on their demands, therefore, it's crucial to consider your priorities as well. No matter what your needs are, your agent will always consider them and work with you until you're satisfied.
The valuation report
You're done now! You can now take some time to consider your next move while you wait for your written valuation report. After the valuation, your agent will be pleased to answer any more inquiries you may have, so if you have any more, don't hesitate to ask. You have now successfully completed the first step in your home relocation process.