What Is an Automated Inventory Management System?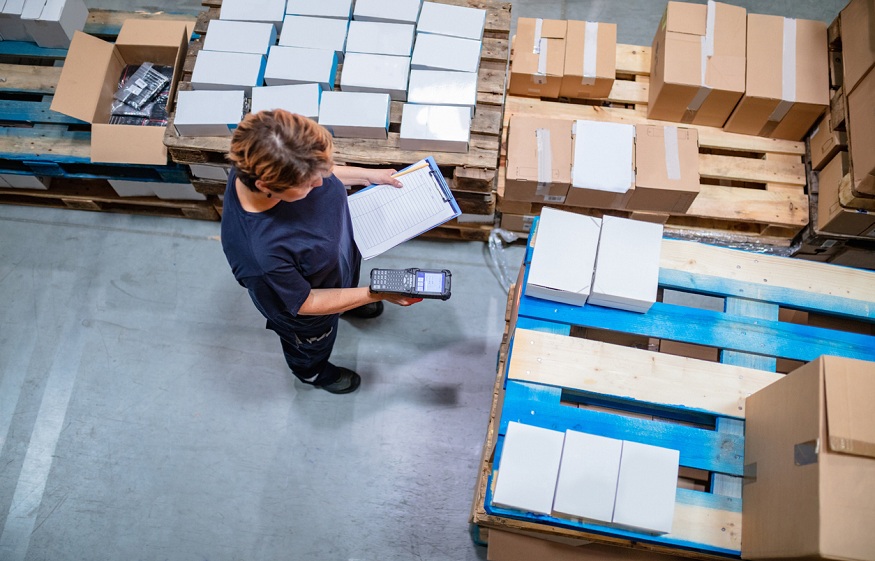 Expanding enterprises require a reliable inventory planning system to balance supply and demand and guarantee customer satisfaction. Businesses must keep their stocks favorably supplied at the ideal level to fulfill requests promptly and prevent overstocking and understocking. The process is challenging because you need real-time insight across numerous sales channels and warehouses. Customer loyalty and corporate growth depend on satisfying consumer demand across all sales channels.
Every business must have a plan for managing its inventory. A lack of inventory planning could be expensive and a growth barrier for your company. Since each inventory contains various SKUs and all the products have different shelf lives and lead times from suppliers, manual inventory planning is challenging in the fiercely competitive market. As a result, automated inventory planning using inventory planning systems is required for an effective, rapid, easy, simplified, and accurate process.
Challenges With Manual Inventory Planning
Managing orders from each sales channel independently, conducting routine stock checks, and keeping the proper inventory levels are just a few of the difficulties associated with manual inventory planning. It takes a long time and is prone to mistakes. Instead of focusing your time on resolving such inventory issues during this period, you should work on expanding your business. There may be a delay in placing orders for replenishment because manual inventory planning needs real-time visibility into the inventory stock data. Because of this, companies could encounter stockouts, costing them customers and hurting their reputation.
Quick commerce businesses might spend money on reliable inventory planning software that automates all the tiresome, repetitive operations using machine learning and artificial intelligence algorithms to prevent all these issues.
What is an Automated System?
Most modern shops (both offline and online) track and arrange their inventory, supply, and sales using automated inventory management. Because of an automated system, retailers may manage inventories in real-time and make time-sensitive business decisions.
For instance, if one of your products is nearing the predetermined reorder point and is running low on stock, your inventory management software will alert you immediately (or even reorder for you).
Along with other retail management solutions like your order management or point-of-sale (POS) software, inventory automation should be used with them. Real-time accuracy in inventory management requires being aware of all sales made across all channels.
The Need for Automated Systems
In contemporary times, consumer behavior has changed, revealing weaknesses in the worldwide supply chain. Along with coping with serious inventory issues and financial uncertainty, brands must modify their business strategies to support remote work and the logistical challenges that go along with it.
To protect their supply chains from significant disruptions and to manage cyclical demand, businesses are looking for digital enterprise solutions that could optimize and streamline workflows.
Software for inventory planning has many advantages for businesses:
Bringing together crucial information that was previously dispersed across several silos
Automating difficult and time-consuming tasks
Increasing the visibility of storage and inventory performance
Facilitating remote teamwork between teams
When employing AI-based inventory planning software, businesses also benefit from the ability to base their decisions on historical data or algorithmic recommendations.
How Can Automated Systems Help?
Save Time
Consider all the time you spend manually updating Excel files in your inventory. All your stock counts will be updated automatically and precisely across all channels utilizing an automated system. Your automation engine will automatically register any sales, returns, or receipts and update the system without your involvement, giving you more time to concentrate on the essential things.
Gain Real-Time Visibility
You can keep track of your inventory levels in real-time with the aid of inventory planning systems. You can keep track of the quantity of inventory you currently have in your warehouse(s), the stock that needs to be picked up for open orders, and the stock on orders from your suppliers.
Additionally, with this increased level of precision, you will always be able to satisfy consumers with stockouts or complete orders.
Stop Miscalculating Safety Stock-Levels
In the past, firms fixed their inventory levels at a specific amount. Setting a minimal par that only applies to in-person transactions and excludes internet purchases and other means of fulfillment is necessary. Due to the constantly shifting consumer expectations and multichannel engagements, more than using broad information is required. Stock levels must be changed to leverage and react to incoming demand.
Miscalculations with dynamic safety stock are the misery of every retailer's existence. Fortunately, an automated inventory planning system greatly simplifies this particular chore. Inventory analytics track customer information to forecast ideal inventory levels and perform stock replenishment as required.
Enjoy Increased Accuracy
Due to the massive amount of data that organizations produce, manual demand forecasting can no longer deliver accurate findings. Artificial intelligence (AI)-powered inventory planning solutions can identify demand trends and use this data to produce accurate forecasts and streamline warehouse replenishment procedures. Human error is all too often with manual entry. The answer? Eliminate the need for any manual inventory data entering. The program will manage data entry when you automate your inventory management procedures by adding, removing, forecasting, and restocking stock in real-time. Software that uses artificial intelligence (AI) to minimize supply chain errors can reduce lost sales due to fluctuating consumer demand and inaccurate stock counts by 30% to 40%.
Impact of Promotion Planning
A significant benefit is that AI-based inventory planning software can provide analytical data that could improve marketing efforts. AI and machine learning can predict irregular changes in the demand for specific products. Your marketing tactics might be changed to accommodate the requirements of your ideal clients. You can stay updated with current trends and discover which goods need to be sold. Businesses can raise their profit margins by using smarter marketing strategies guided by data.
About Fountain9
The Ai-powered demand & inventory planning solution – Kronoscope from Fountain9 helps retailers meet customer demand through automated procurement & replenishment plans.  Kronoscope can help businesses optimize their working capital by accurately predicting stock-outs and suggesting appropriate safety threshold levels. Businesses can stock their inventory optimally while considering the forecasted demand for the upcoming period, thus reducing the complexity of managing extensive inventories. The software can precisely forecast demand for each SKU item and determine the quantities that need to be stocked to fulfill demand adequately.
Kronoscope also prevents overstocking by proactively identifying SKUs that are at the risk of getting piled up at various levels in the supply chain. It can Identify SKUs ideal for liquidation by proactively monitoring SKUs piling up (getting overstocked) at any level in the supply chain and helps avoid wasted procurement/replenishment time, unnecessary expenses, and opportunity costs. Businesses can meet customer expectations and generate more substantial money with the help of this software.