Dry vs. Wet: Which Industrial Dust Extraction System Is Best for Your Facility?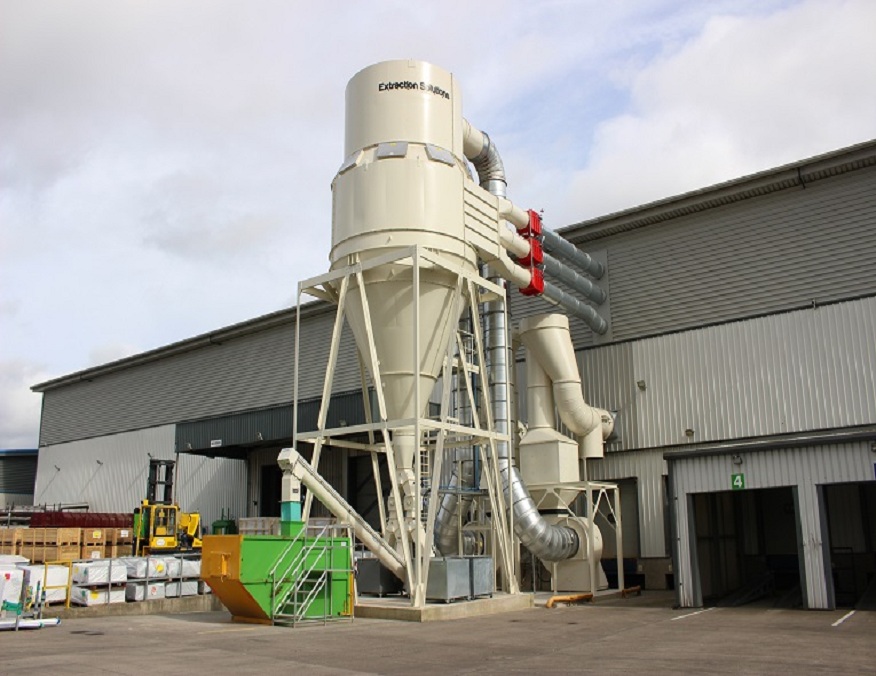 Having reliable dust collectors is important for the health of workers and the efficiency of most industrial and construction companies. This is of utmost importance during construction projects. How can you tell which dust suppression system is best for your business? The systems improve indoor air quality at work sites so businesses can conform to environmental and worker safety regulations, and so that dust and other contaminants don't settle on and damage expensive machinery and equipment. In this article, we will look at the most popular uses of four dust collection systems:
Cartridge dust collectors
Filters used in industrial cartridge dust collectors are typically cylindrical or oval in shape and constructed from pleated non-woven filter media. The filter medium is a combination of polyester and cellulose; it may also be coated with a nanofiber for enhanced filtration of microscopic particles or a spun-bond coating for higher endurance in harsh environments. Less frequent materials include non-stick, oil-, and even water-resistant coatings. Pulsed jets of compressed air go through the filters of cartridge dust collectors to dislodge the dust accumulated there and send it into a hopper underneath. Common applications for cartridge dust collectors, sandblasting, metalworking and welding, pharmaceutical manufacturing, or plasma and laser cutting, among others.
Baghouse dust collectors
Larger than other dust suppression systems, baghouse dust collectors are the most common type of industrial dust collector. They function admirably in high-temperature, high-volume, heavy-dust-loading environments. Cylindrical cloth filter bags are used in baghouse dust collectors to trap airborne dust. Baghouses can be divided into three categories: reverse air baghouses, Shaker baghouses, and pulse jet baghouses. Common uses for baghouse dust collection include woodworking, lumber milling, mining, making glass, ceramics, cement, etc.
Smoke and fume collectors
When working in confined quarters, it is necessary to install a fume and smoke collector, also known as a fume extractor, to collect and clean the air of any lingering dust, fumes, or weld smoke. Fume extractors come in two varieties: Smoke collectors that are either ceiling-mounted or portable can be installed with minimal disruption to the workspace and no loss of heat during the winter. Weld fumes can be effectively captured at their point of origin using portable fume extractors. These portable devices are ideal for less substantial establishments that lack the space or budget for a more elaborate solution. Portable fume extractors are also convenient for moving from one workstation to another. Common applications of fume extractors include brazing, welding, fabrication, metal cutting, and thermal spray.
Downdraft tables and benches
Tables and benches with built-in downdraft dust collectors keep workers safe by capturing airborne particles as they are created. Underneath the elevated, flat work surface with a perforated grate, the integrated vacuum system collects dust and debris. Cartridge filters are commonly used to clean dirty air, and the collected dust is stored in easily accessible dust drawers. Downdraft tables and benches are commonly used for a wide variety of tasks, including sanding, welding, plasma cutting, carpentry, medicines, paint fumes, and composite and plastic fabrication.
A variety of construction processes generate dust and particles in the workplace. If your business produces dry dust particles that are medium to large and less flammable, a dry extraction system is the way to go.