Not All Watersports Rental Software Is Created Equal – Here's How to Choose the Best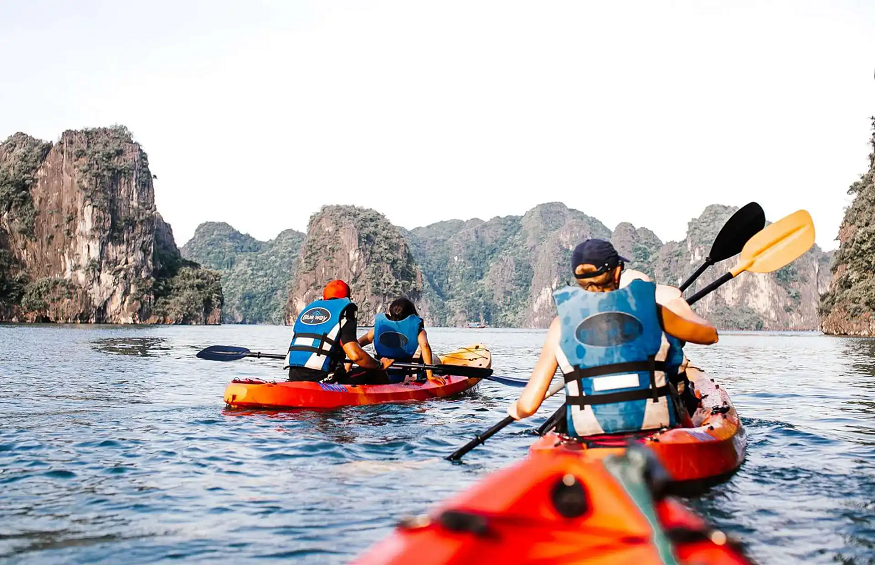 Are you in the market for watersports rental software? With so many options, it can be hard to know which one is right for you. Before you make a decision, it's important to understand the different features and benefits of each software, as not all of them are created equal. This blog post will show you how to choose the best Watersports Rental Software for your needs.
Ease of Use
When choosing watersports rental software, ease of use should be one of the primary considerations. After all, your customers need to be able to quickly and easily book the equipment they need and pay for it without any complications or delays.
Look for software that offers a straightforward and intuitive user interface so your customers can find the products they need quickly and place their orders without hassle. You also want to ensure that the software is accessible on a variety of devices, including mobile phones, tablets, and desktops. This way, your customers can use your rental services from any device, whether they're at home or on vacation.
You should also make sure that the software has comprehensive customer support in case something goes go wrong. Good customer service will help ensure that any issue can be resolved quickly and efficiently so that your customers can return to enjoying their rental experience.
Finally, it's important to look for software that includes tools to help you manage your rentals. For example, some programs may offer reporting tools so that you can track the success of your business, while others may include features such as scheduling, inventory management, and automatic billing. With the right features, you'll easily manage your rentals and provide an excellent customer experience.
Compatibility
When looking for the best watersports rental software, it's important to make sure that the software you choose is compatible with your other tools. You need to make sure that the rental software integrates with your digital waivers, inventory management system, customer relationship management (CRM) system, and any other systems you may use in the business.
Another important consideration is to select a booking software that can communicate seamlessly with your digital waiver software.  Digital waivers are an important part of any watersports rental business, and having software that can quickly and easily integrate with them will save you time and money.
Another compatibility factor to consider is whether or not the software has the ability to manage your resources – equipment.  Does it have the ability to manage the equipment, not just for hourly, ½ day, and full-day rentals, but can it handle multi-day rentals as well?  Does it have a resource calendar so you can easily view all your resources?  Finally, can the watersport rental software easily take a resource out for a few days for maintenance?  All of these points will make it much easier to manage your inventory more effectively, never overbook or underbook, and ensure that you have everything you need when customers come to rent equipment.
Finally, make sure that the rental software integrates with your CRM system. This will help you build better relationships with customers and increase their loyalty to your business. It will also allow you to track customer data more accurately and provide more personalized customer experiences.
By making sure that the rental software is compatible with your other tools, you can be confident that you're choosing the best possible solution for your business. This will save you time and money in the long run, so take the time to research different options and make sure that they are compatible with all of your systems.
Customer Support
When selecting watersports rental software, customer support should be at the top of your list of criteria. After all, you need to make sure that you have a reliable and knowledgeable resource in case you encounter any issues with the software. Here are a few factors to consider when evaluating customer support options:
First, consider where the customer support team is based. Ideally, you want to choose a company that has customer service representatives based in the United States. This ensures that your questions and concerns can be addressed quickly and in a language you understand. Having a support team based in the US will also have better knowledge of your local regulations and state and federal laws that may apply to your business.
Second, evaluate if the customer support team has experience in the watersports rental industry. When they have intimate knowledge of the industry, they are better equipped to answer questions and provide advice related to your software and business. A team that understands the nuances of the watersports rental industry is invaluable when it comes to troubleshooting, especially if you're dealing with complex problems or unexpected issues.
By considering customer support options carefully, you can ensure that you have access to knowledgeable, reliable help when you need it. This can make all the difference in how effectively and efficiently you manage your watersports rental business.
Security
When it comes to choosing the right watersports rental software, security should be at the top of your list of priorities. Your business and customer data is incredibly valuable, and you want to make sure it's safe and secure. That's why you need to look for a rental software with robust security measures.
When evaluating different rental software options, look for those that use industry-standard encryption protocols and other technologies to keep your data safe. It's also important to make sure the rental software has user access control features to limit who can view or edit customer and business data. This way, only authorized personnel to have access to sensitive information.
Finally, look for a rental software provider with a strong track record of providing secure services. Make sure they regularly monitor their systems for any potential security vulnerabilities, as well as keep up with the latest security trends and technologies.
By investing in watersports rental software with strong security measures in place, you'll be able to protect your business and customer data from any potential threats. This will give you the peace of mind that your data is safe and secure.
Pricing
When it comes to choosing watersports rental software, one of the most important factors to consider is pricing. Different providers offer different pricing structures, so it's important to consider how their pricing fits within your budget and if it will help you increase sales and save on operating costs.
The type of pricing structure you choose will depend largely on your particular needs. Some providers offer a one-time fee for their software, while others charge an annual subscription fee. If you plan on using the software frequently, an annual subscription might be more cost-effective in the long run. On the other hand, if you plan on using the software occasionally, a one-time fee may make more sense for your budget.
In addition to the initial cost of the software, you should also consider any ongoing fees or additional charges. For example, some providers may charge extra for certain features or functions. Additionally, some providers may charge additional fees for customer support, data storage, and maintenance. Make sure to read through all the fine print to determine exactly what you are getting for your money.
Finally, it's important to consider whether or not the software will help you increase sales and save on operating costs. Some software can automate time-consuming tasks like booking reservations, keeping track of inventory, and issuing invoices. This can help free up time and resources that would otherwise be devoted to these processes, leading to increased sales and efficiency. In addition, look for software that offers integration with other services, such as payment gateways, e-commerce systems, and marketing tools. By leveraging these services, you may be able to further optimize your watersports rental business operations and reduce overall costs.
When choosing watersports rental software, make sure to consider the pricing structure carefully. Determine if the software will fit within your budget while also helping you increase sales and save on operating costs. With the right software in place, you can streamline your watersports rental operations and maximize your profits!